THE WINTERCON COSPLAY CONTEST TAKES PLACE SATURDAY ON THE ROY BATTY STAGE (MAIN STAGE) AT 6:00 PM.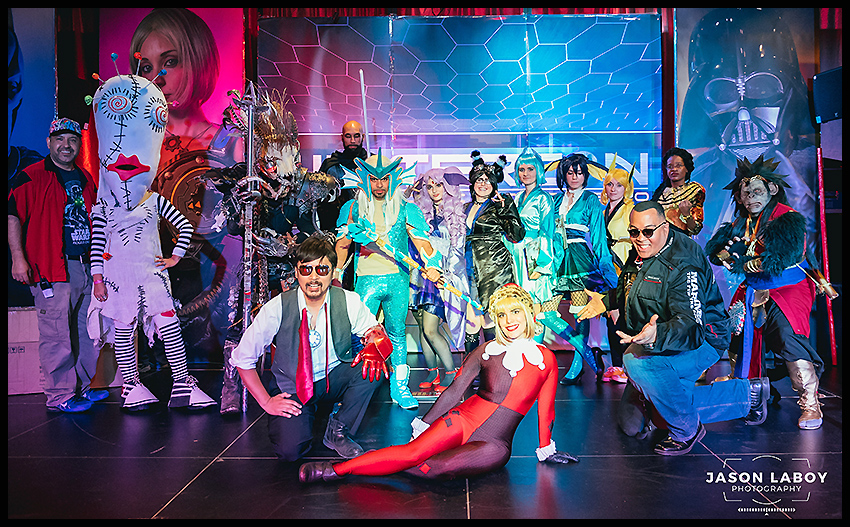 The Winter Con Cosplay Contest is the most anticipated event of the season! Every year, Cosplayers from all over the world enter the Winter Con Cosplay Contest and every year, they get better and better!
From pros to newbies, this contest is open to all.  Our celebrity judges will be judging you on your craftsmanship, attention to detail, and uniqueness.
So get your costume ready and enter to win some great prizes!
Other sponsors to be announced soon!
Cosplay Contest Rules:
Contestants MUST be signed in for the contest they want to enter at least 45 minutes prior to the posted start time. We will not allow any last minute entries.
Contestants MUST be in the contest staging area at least 30 minutes prior to the posted start time for that contest for pre-judging.
Store bought or rented costumes cost you points in our judged contests (except the Kids Showcase).
No costume is not a costume. No nudity allowed.
No real weapons allowed. No airsoft guns, no sharp blades, no real fire.
No part of your costume can spray water, foam, smoke, confetti, glitter, etc..
No skits!
Please have freedom of movement to at least be able to walk up the few steps to the stage. If you'll need help, please let us know in advance.
We will not accept soundtrack suggestions or lighting cues.
WinterCon admission is required to enter any of the contests.
All prizes are awarded in good faith and were donated to us by our sponsors.
Any issues with the prizes should be taken up with the sponsor directly. WinterCon takes no responsibility for the prizes awarded.
Join the Wintercon Cosplay Contest and show the world your talent!